PML recently completed a crane refurbishment project as part of a periodic inspection requested by an insurance company. The hook blocks pictured below were completely stripped down, cleaned, inspected, greased and reassembled. On completion of the project the hook blocks were running smoother than they ever have.
Here's what the customer had to say "Very good job carried out in a professional, safe, timely and positive manner from a local supplier open for business as usual during this epidemic which enabled us to continue our essential services. Would definitely recommend."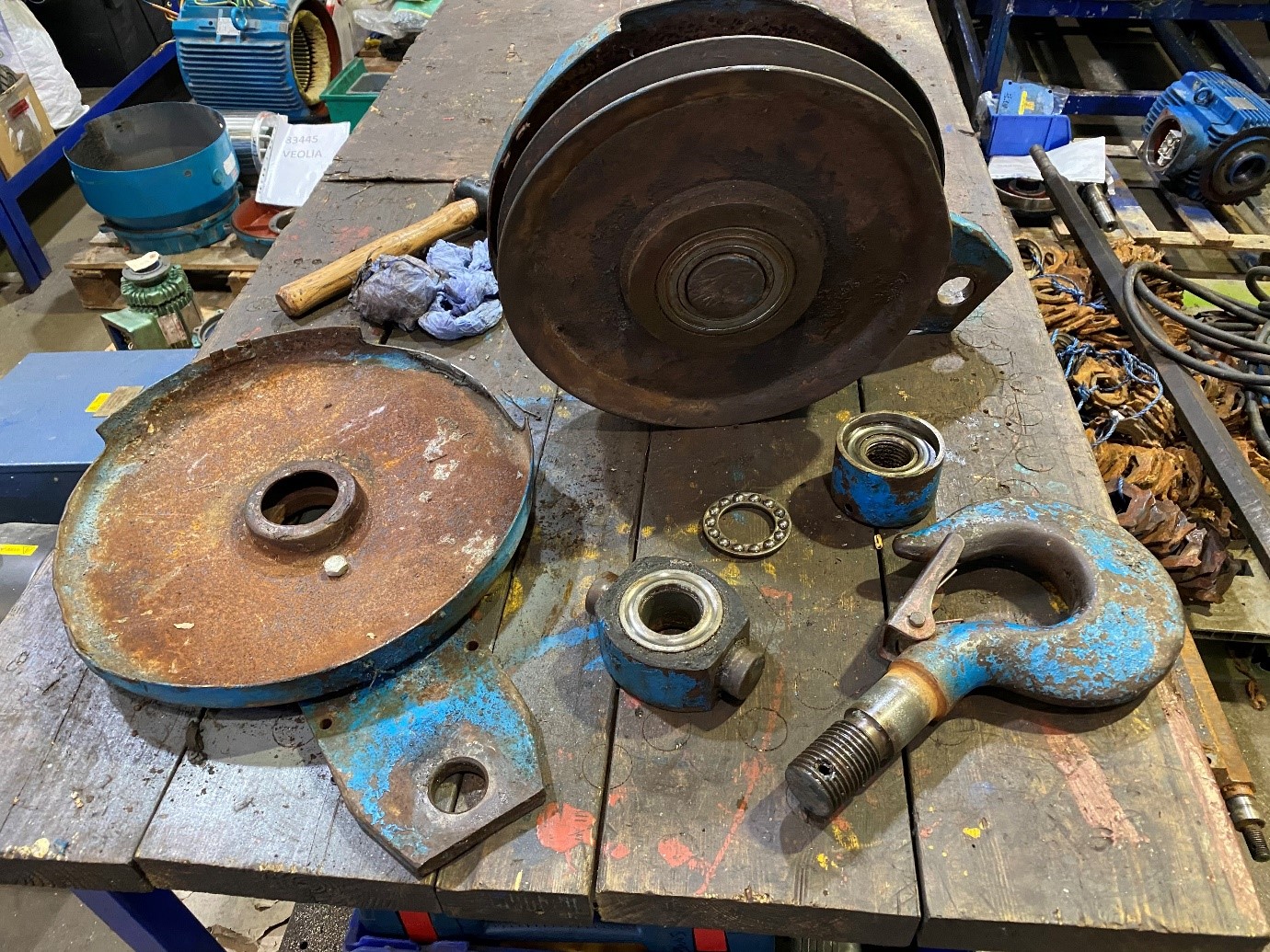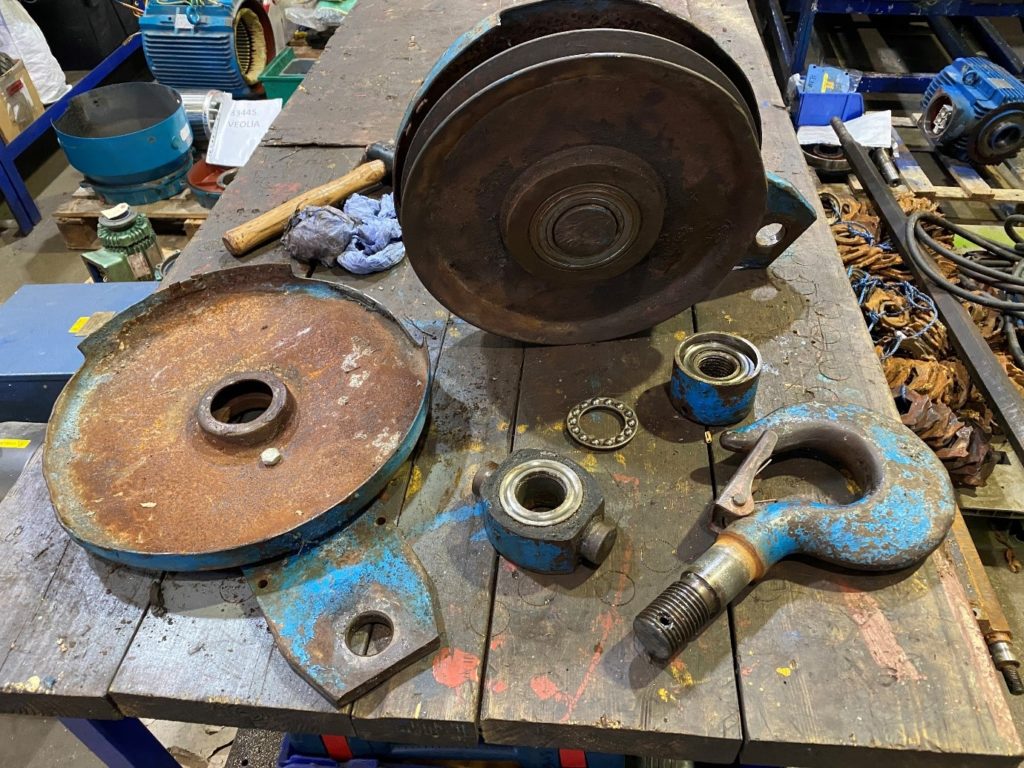 If you have an overhead travelling crane in need of testing, inspection or refurbishment, give PML a call today.